My name is Lê and I believe that the greatest challenge in education is to make science and math appealing.
This is why I aim at bringing enthusiasm and excitement to the readers' learning experience.
Science4All is also available in French.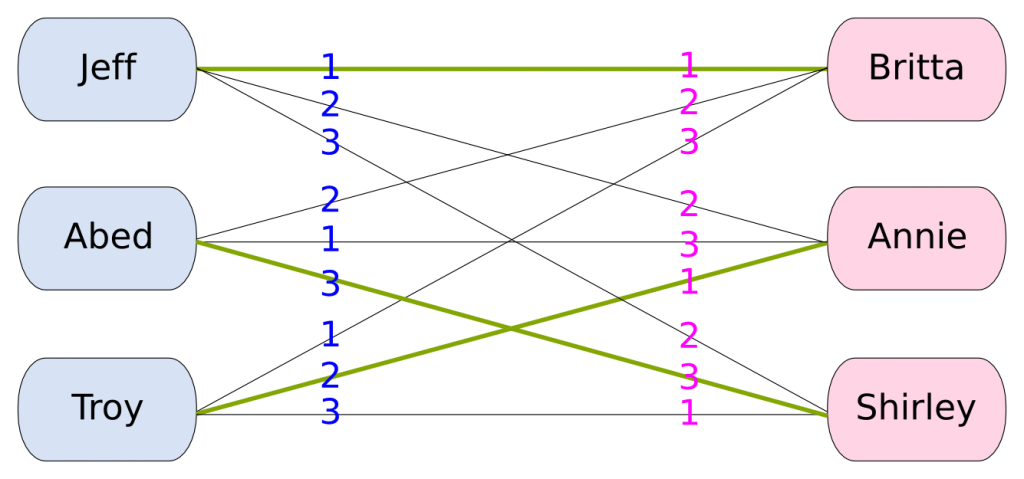 Marriage Assignment Problem and Variants
Marriage Assignment Problem and Variants
By Lê Nguyên Hoang | Updated:2016-02 | Views: 5376


Marriage problems consist in matching boys and girls. They are a very interesting class of problems that include assignment problems, which have a very large range of applications. Additional results have been found for variants which include the introduction of boys and girls' preferences, and cases where people cannot be categorized into two groups.