My name is Lê and I believe that the greatest challenge in education is to make science and math appealing.
This is why I aim at bringing enthusiasm and excitement to the readers' learning experience.
Science4All is also available in French.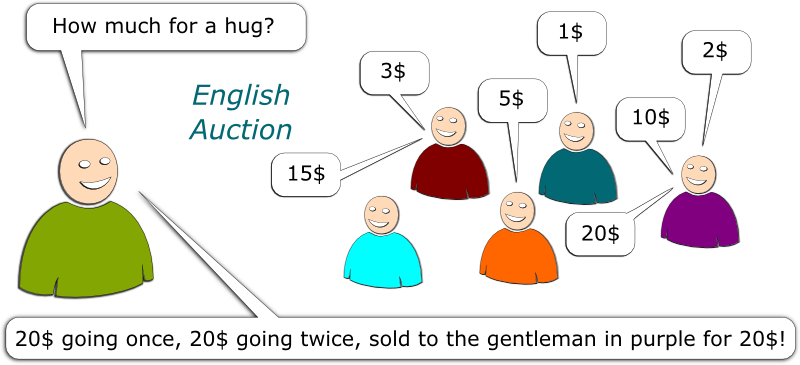 A Mathematical Guide to Selling
A Mathematical Guide to Selling
By Lê Nguyên Hoang | Updated:2015-12 | Views: 3571


How to best sell a good? Should we auction it like in movies? Since the 1960s, economists have addressed this question mathematically and found surprising results. Most notably, in 1981, Nobel prize winner Roger Myerson proved that most auctions you could think of would win you just as much as any basic auction, but that, as well, you could do better using his approach. Since, today, billions of dollars are at play in online auctions, you can imagine how hot a topic it has now become!