My name is Lê and I believe that the greatest challenge in education is to make science and math appealing.
This is why I aim at bringing enthusiasm and excitement to the readers' learning experience.
Science4All is also available in French.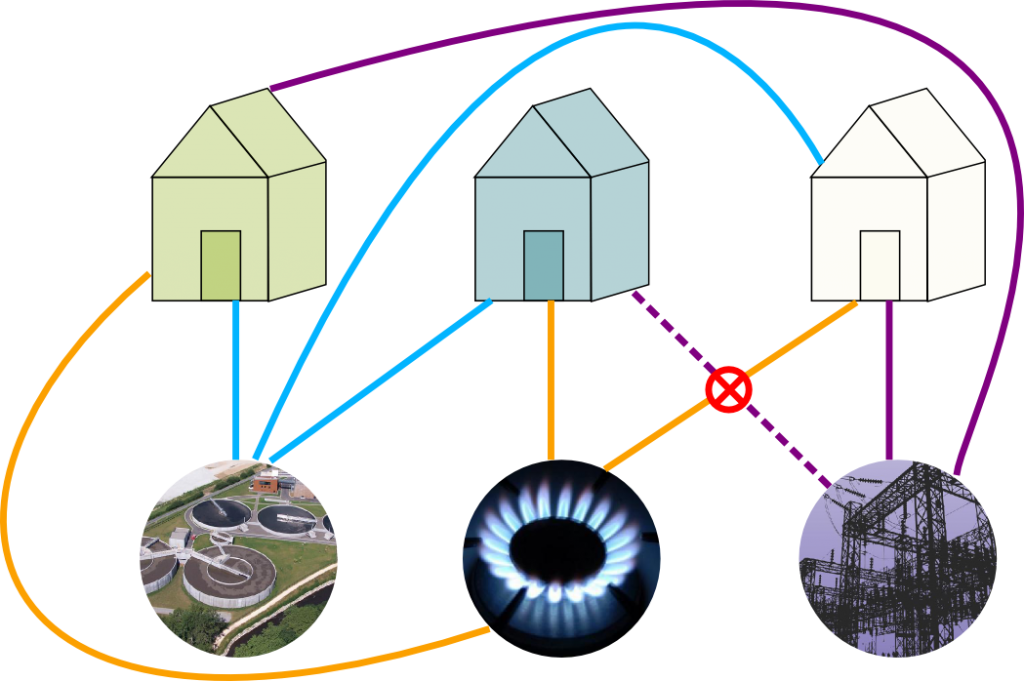 Euler's Formula and the Utilities Problem
Euler's Formula and the Utilities Problem
By Lê Nguyên Hoang | Updated:2016-01 | Views: 12121


I was a kid when I was first introduced to the deceptively simple utilities problem. It's only lately that I've discovered its solution! And it's an amazing one! Indeed, it provides a wonderful insight into some fundamental mathematics, including Euler's formula! This is nothing less than the gateway to the wonderful world of algebraic topology!