My name is Lê and I believe that the greatest challenge in education is to make science and math appealing.
This is why I aim at bringing enthusiasm and excitement to the readers' learning experience.
Science4All is also available in French.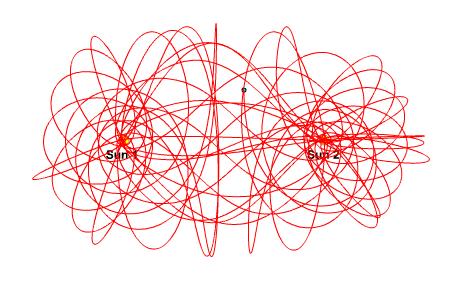 Dynamics, Chaos, Fractals (pt 2)
Dynamics, Chaos, Fractals (pt 2)
By Scott McKinney | Updated:2015-12 | Views: 1322


Dynamical systems such as a system of 3 planetary bodies can exhibit surprisingly complicated behavior. If the initial state of the system is slightly varied, the resulting system behaves in a radically different manner. This "sensitivity to initial conditions" is a key element of what's become (perhaps disproportionately) well-known as chaos. Using the mathematical notion of iterative systems, we can model such systems and understand how chaos arises out of deceptively simple foundations.