As I am preparing my documentary in French on the mathematics of Big Data, I have been discovering and deeply puzzled by so-called dataethics questions. One of them regards the personalization of the web. Google, Facebook, Twitter and others are creating for us microcosms that fit our every desires. This is awesome. In fact, as my attempt to switch to DuckDuckGo to do my web search has been a dreadful effort, I have come to realize how useful personalized Google queries were.
However, the subjectivity of the web seems to come at a major cost. Namely, the subjectivity of the web might have led to increased political bipolarization and extremism throughout the world. I have no proof of this though. It is just a thought. But I think it's a thought worth pondering.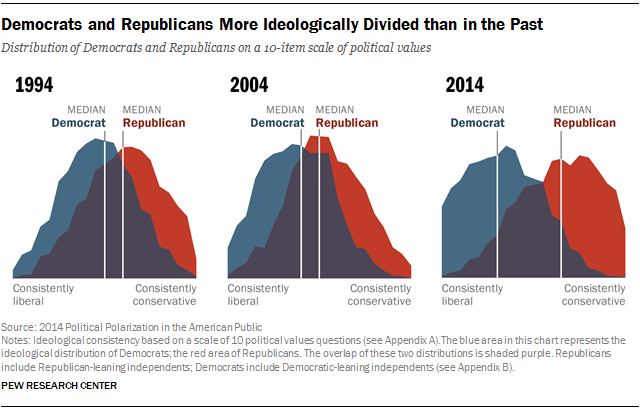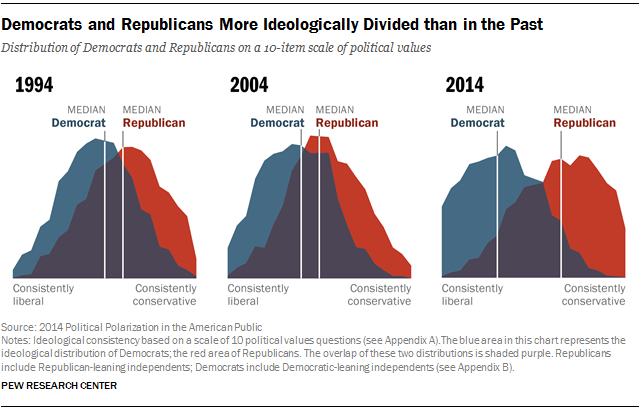 Sadly, recent terrorist attacks hit again. I feel deeply sorry for the family of the victims. Having said this, I cannot help noticing two very distinct kinds of reactions. On one hand, some news mostly gathered emotional interviews filled with sadness and anger. On the other hand, some data have been provided to contextualize the events, insisting for instance on ISIS having murdered many more Muslims than Western European people. Because of my social networks (and my efforts to avoid the news), I have mostly been exposed to the latter kind of reactions, and so did a lot of my contacts. But I cannot help to guess that most people have been exposed to the former only.
Interesting argument that this is a policy problem, not just a shame-the-press thing: pic.twitter.com/GxIcAyBTtp

— Helen Kennedy (@HelenKennedy) March 23, 2016
But similarly, debates over evolution, gun control, climate change, vaccination, immigration policy, and many more, now seem to divide populations into two sides more than ever. Could that be because, whatever you believe in, your Internet will agree with you? Could web subjectivity be, if not a cause, at least a catalyst of political bipolarization? And on the off chance that it is, should something be done about this? What do you think?
Perhaps an illustrative example of this issue is Microsoft's removed artificial intelligence twitter account 'teen girl', who after one day out there claimed that "donald trump is the only hope we've got" (among much more disturbing things)…